CONSTANCE MARIE PRETORIUS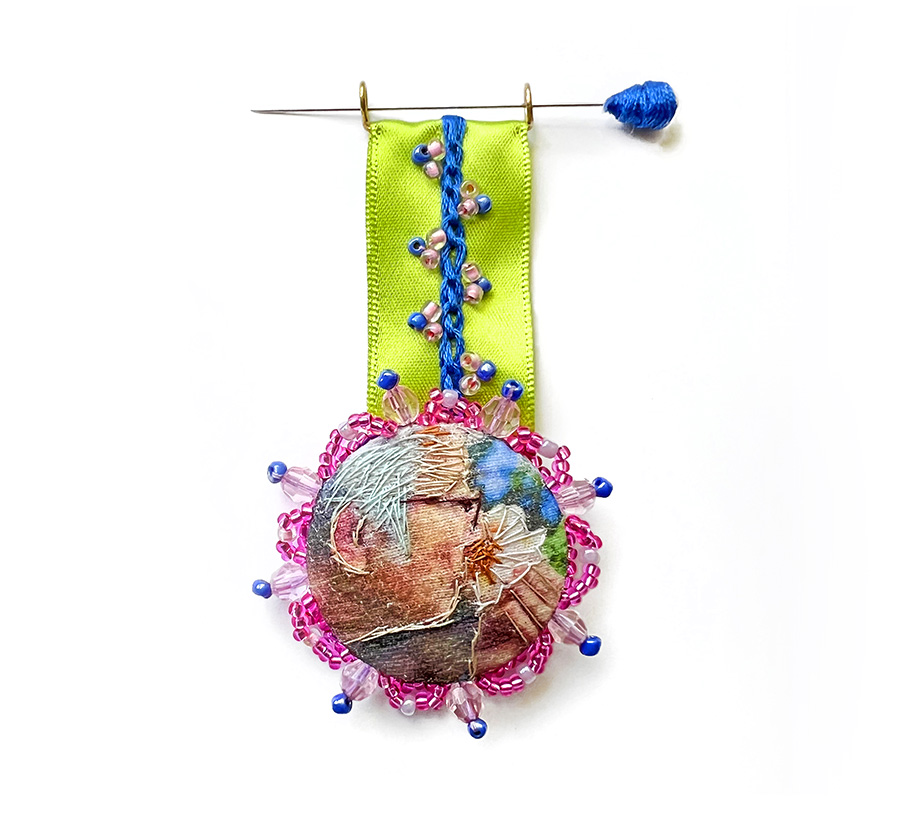 "Rose Garden" - Brooch, 2022. Textile, embroidery, glass beads, textile print, steel. Photo: C.M. Pretorius
HER JOURNEY


There is something mesmerizing about ordinary, everyday tasks. In many ways they mimic the more traumatic transformations in our lives.

Young becomes old.
Memories are made and fade.
Trauma is born, festers and dies.

As I watch my mother transition I cling to the things that connect us. Beautiful textiles and handmade clothing. Gardens and flowers. Times spent together, frozen and captured in photographs.
The anger that consumes me is the one that resists change. The one that doesn't want to let go.
The one that knows resistance is futile.
The one that knows change is inevitable.

So I hide in my cocoon. Until I can transition. Until I can release.