CRISELDA LOPEZ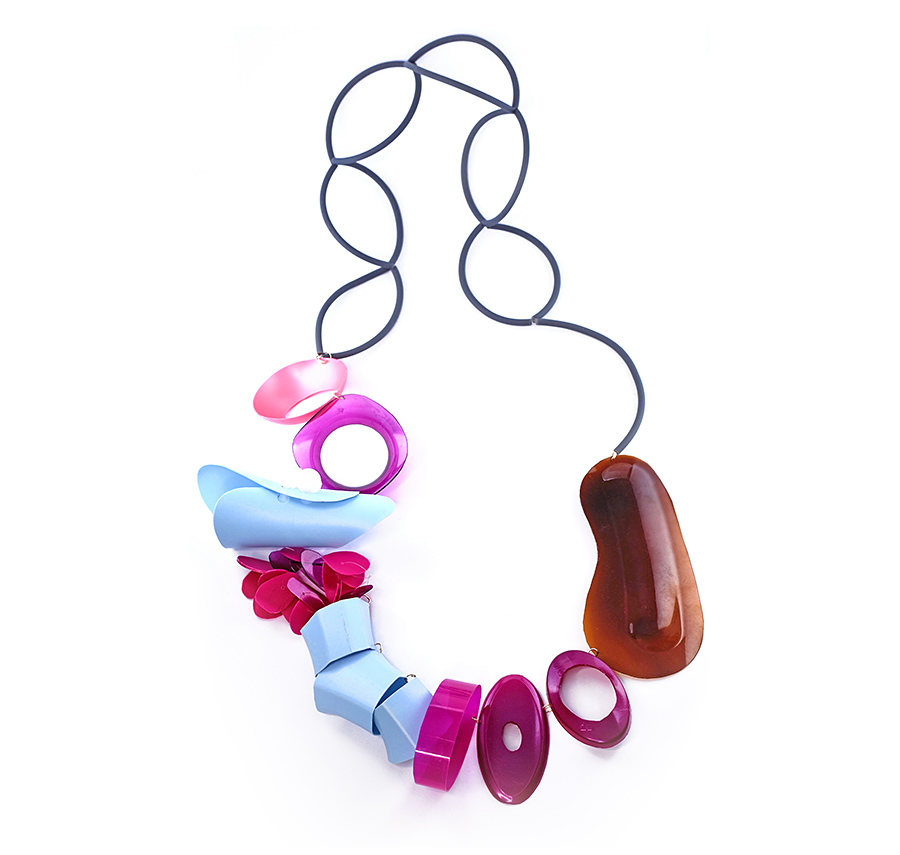 "Courage Bits In Pink" - Necklace, 2022. Found objects, shampoo bottles, rubber, 14K gold. Photo: C. Lopez
FINDING BEAUTY IN CONTRAST


Driven by a fascination in finding beauty in contrast, I create jewelry that is bold in size, color and pattern. Jewelry that is intended for the passionate and courageous individual. I have chosen to work with shampoo bottles as my primary material and this way, embark in a quest to find beauty in the mundane. I manipulate and play with these shampoo bottles, creating organic shapes and arrange them together in groups, forming intriguing compositions and clusters.

The material has allowed me to experiment in many ways, creating with color, shapes, forms, rhythm, etc. When working with a material that has not been explored yet, every move has to be tried multiple times. Every move then becomes an experiment, since there is no prior data or lesson that will instruct you how to manipulate it. This however results in the material becoming your own.