The group show participants were asked to create a comic strip about their jewellery work presented at POLEMOS_War exhibition.

WORKS BY:

EMILY SMITH / INTO NIILO / MARILENA KARAGKIOZI / CONSTANCE MARIE PRETORIUS / LOUKIA RICHARDS / ADRIANA RADULESCU / CHRISTOPH ZIEGLER / MIHAELA COMAN / NICOLE MAUNZ / JASON STEIN.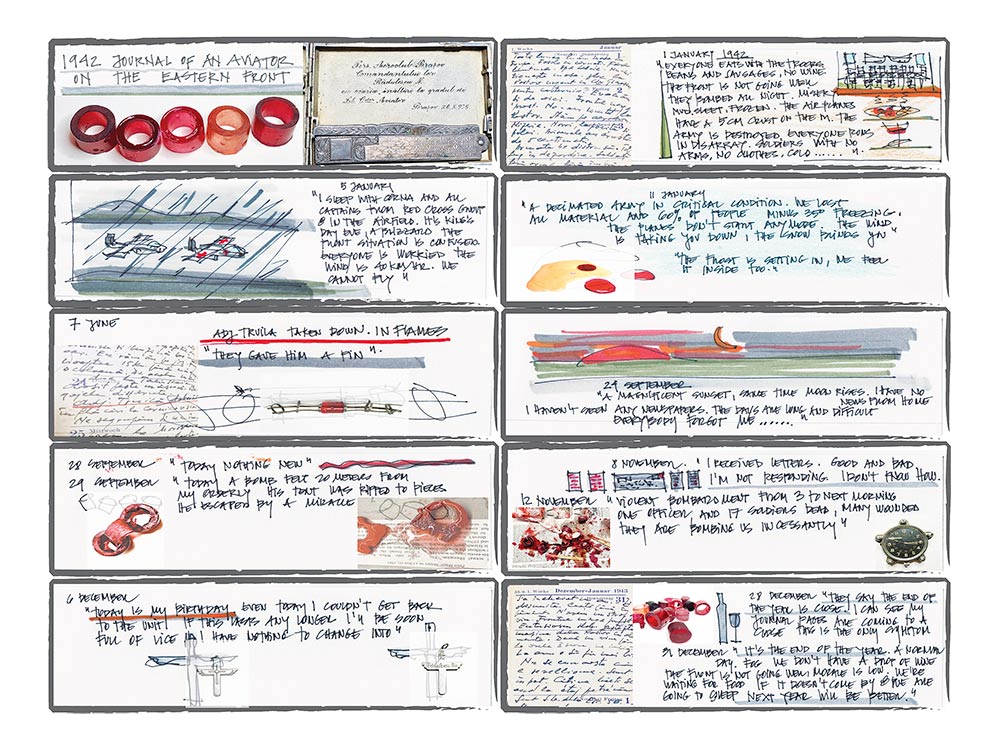 Adriana Radulescu, "Journal Of An Aviator On The Eastern Front".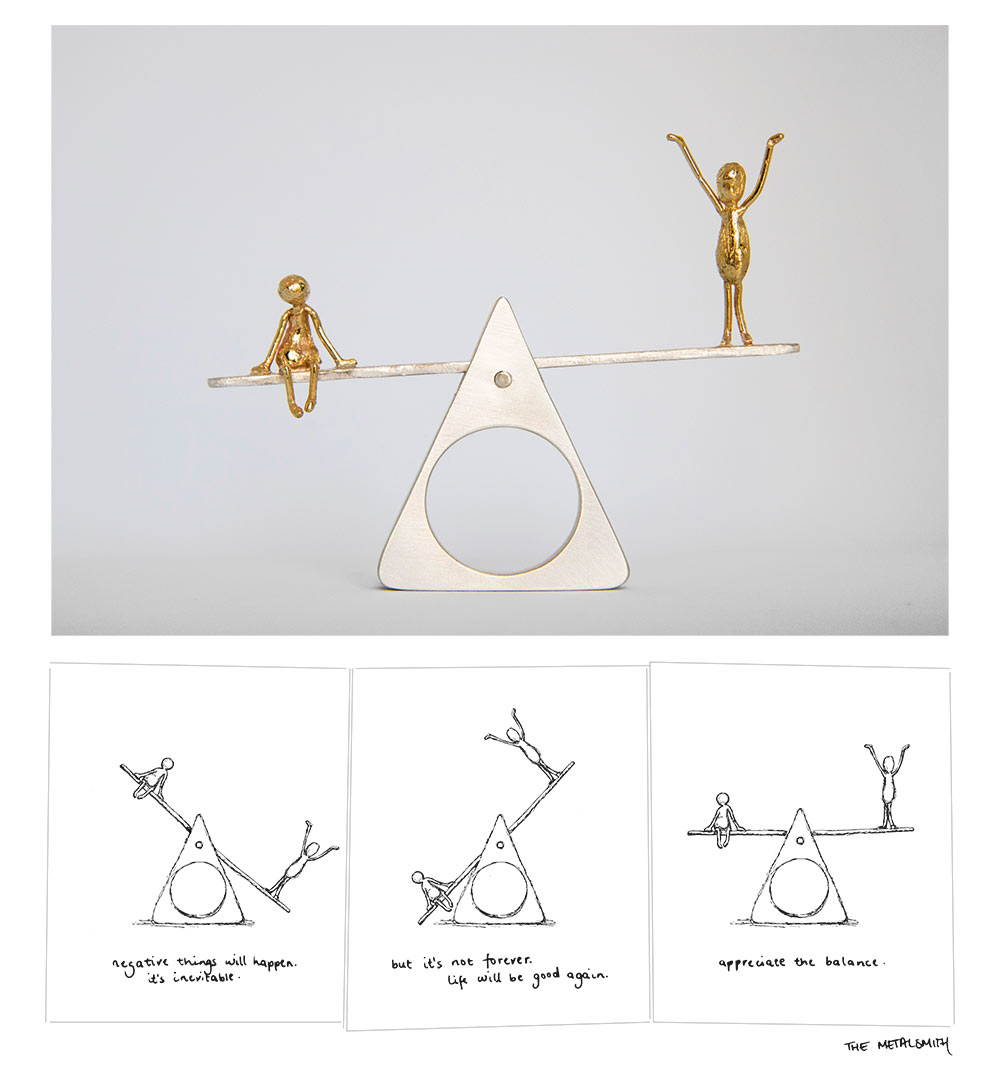 Emily Smith, "Appreciate The Balance".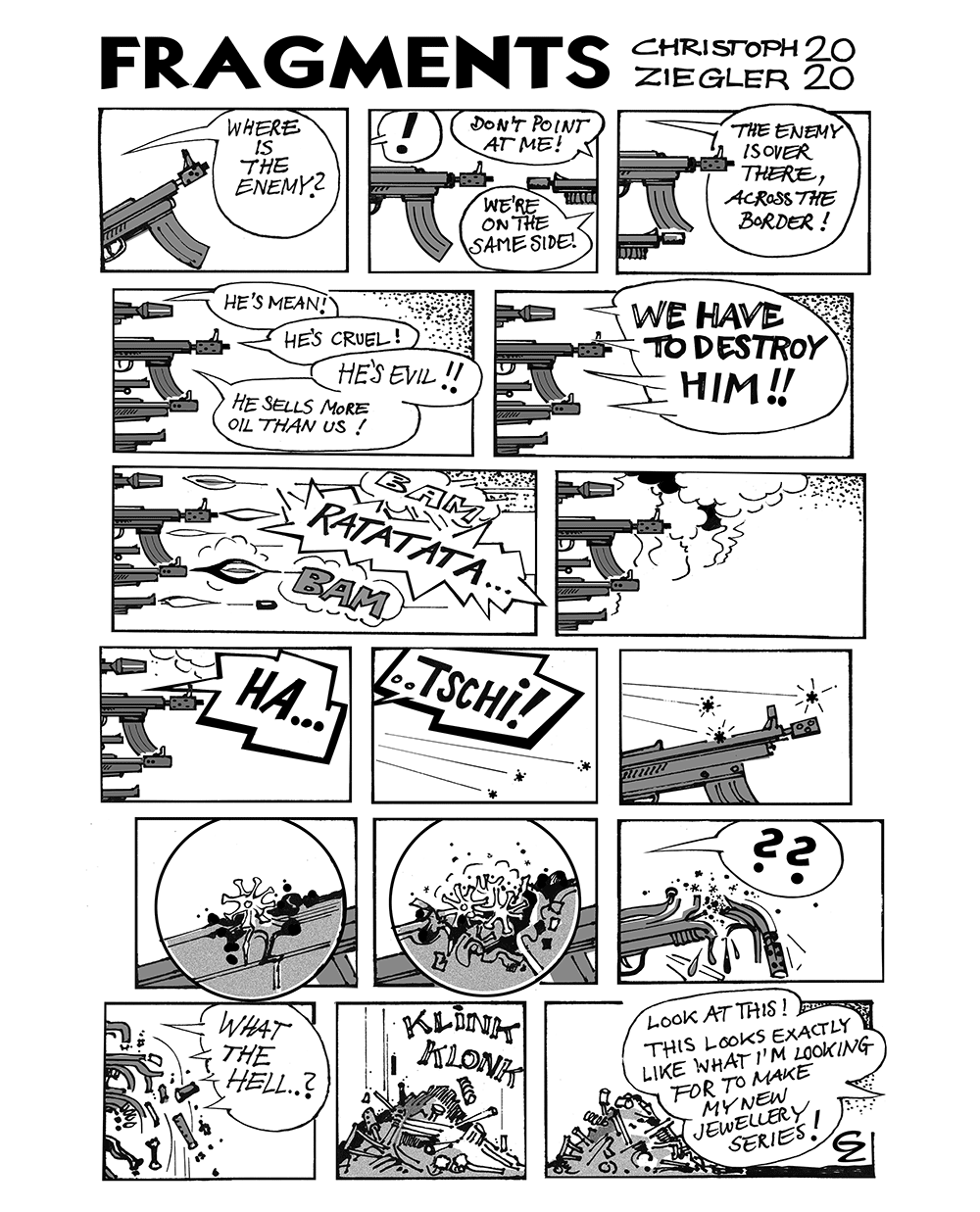 Christoph Ziegler, "Fragments".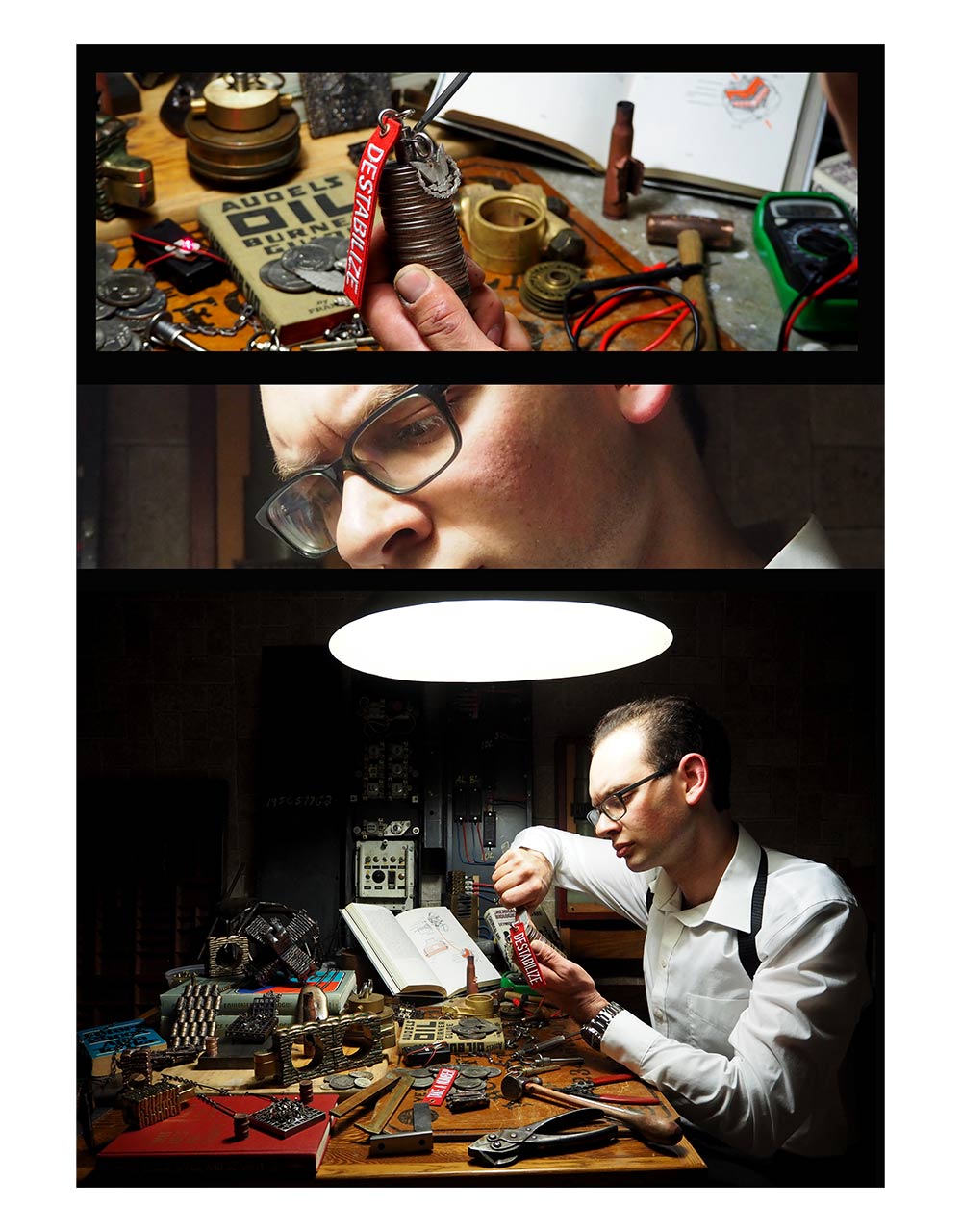 Jason Stein, "Destabilize".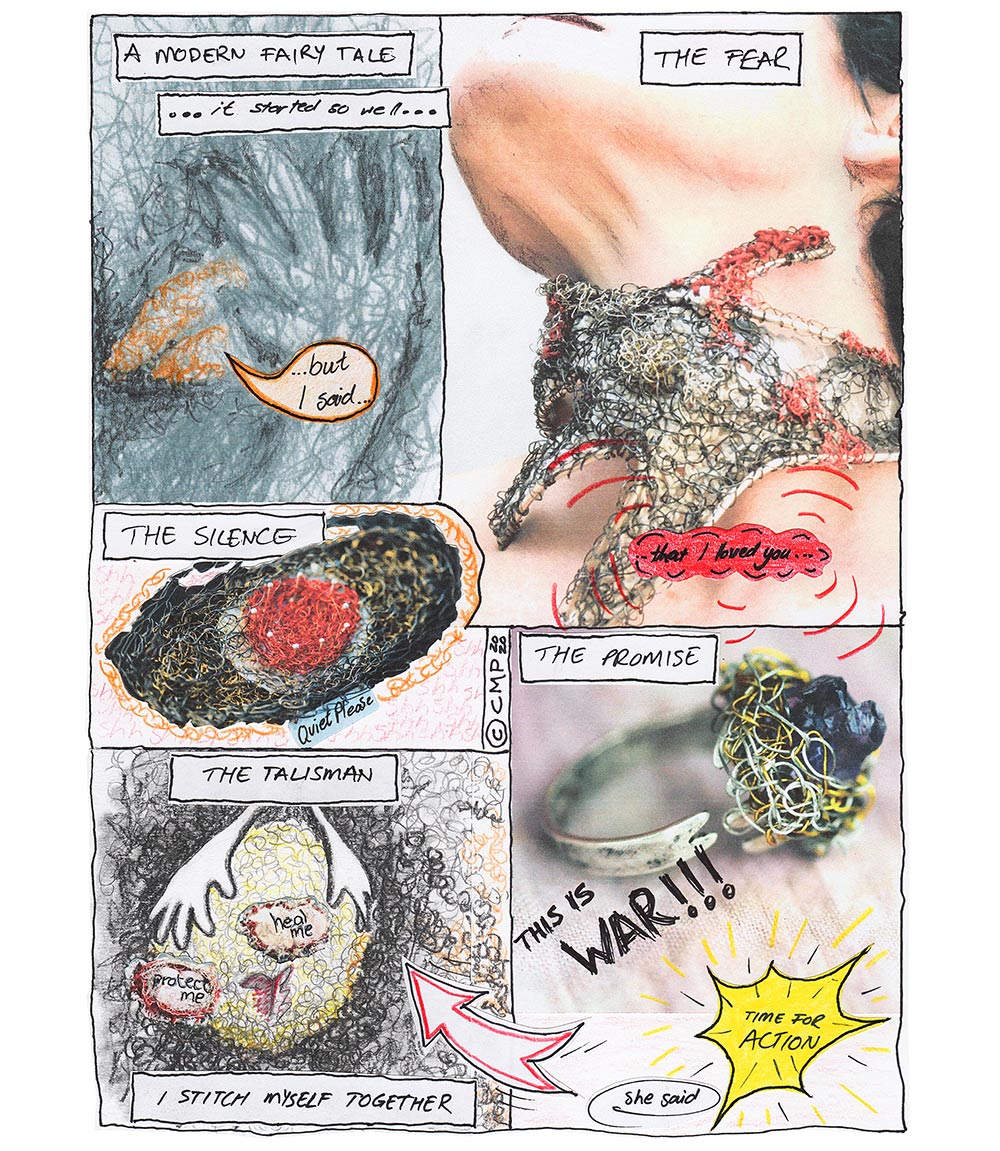 Constance Marie Pretorius, "A Modern Fairy Tale".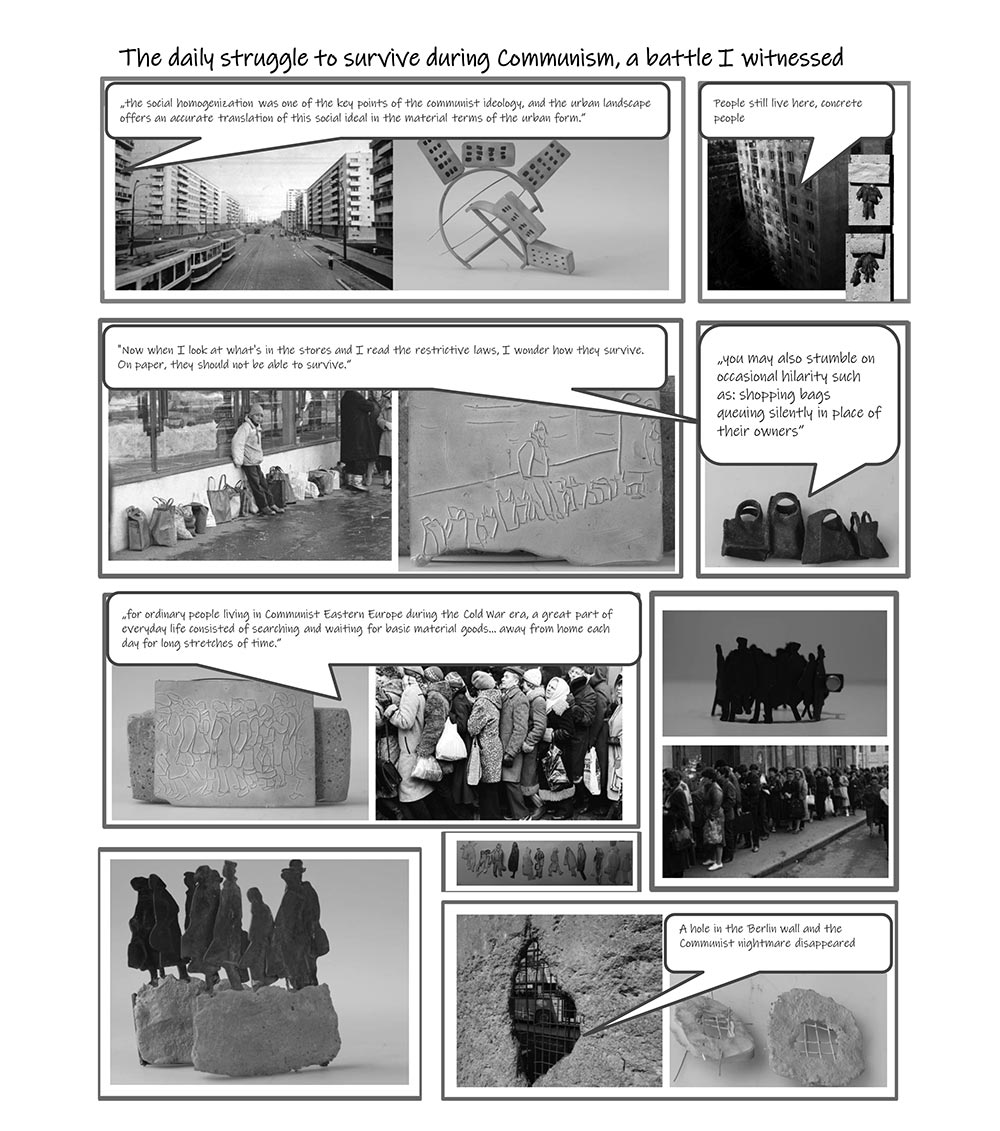 Mihaela Coman, "The Daily Struggle To Survive In Communism".
Loukia Richards, "Polemos_War".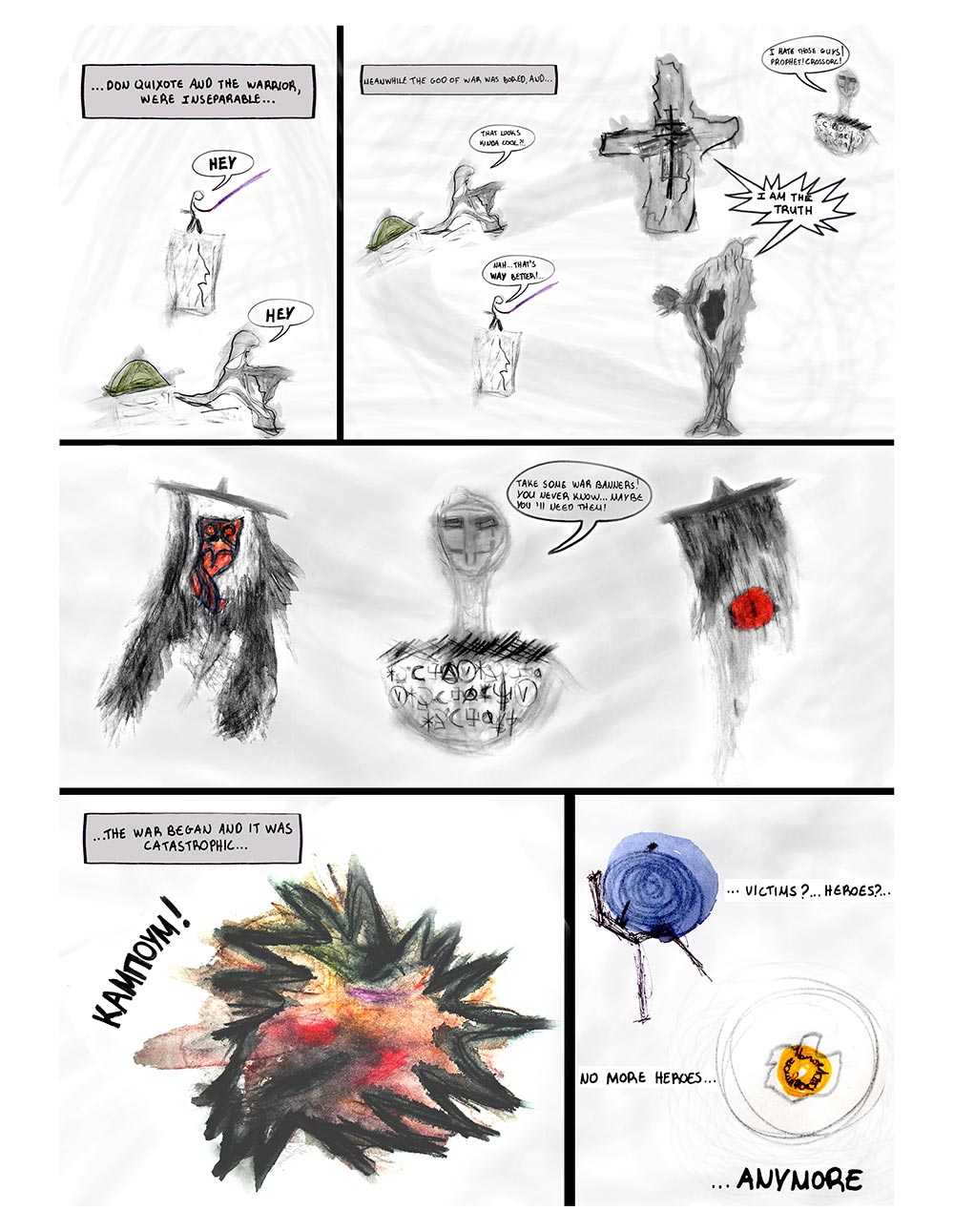 Marilena Karagkiozi, "No More Heroes Anymore".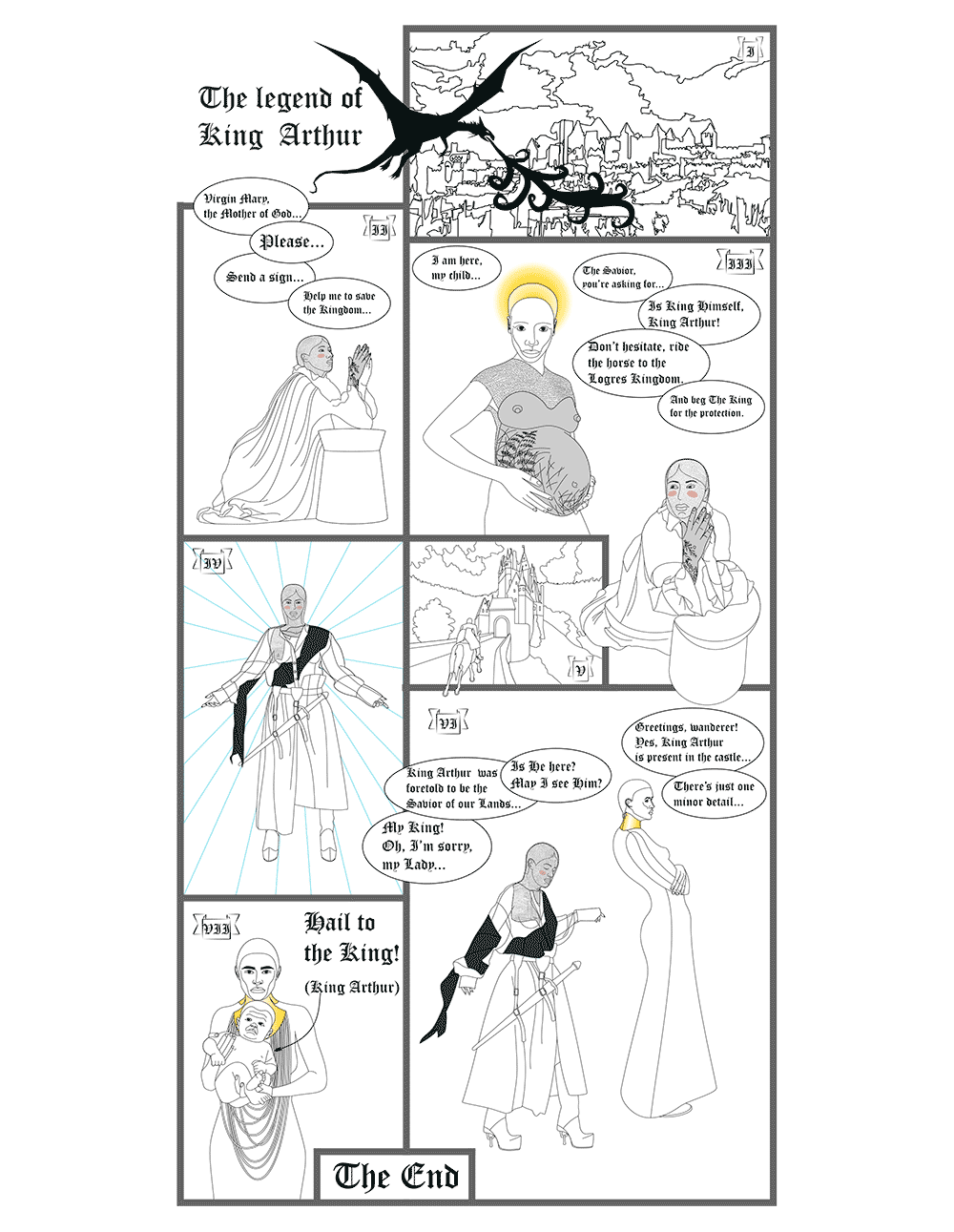 Into Niilo, "The Legend Of King Arthur".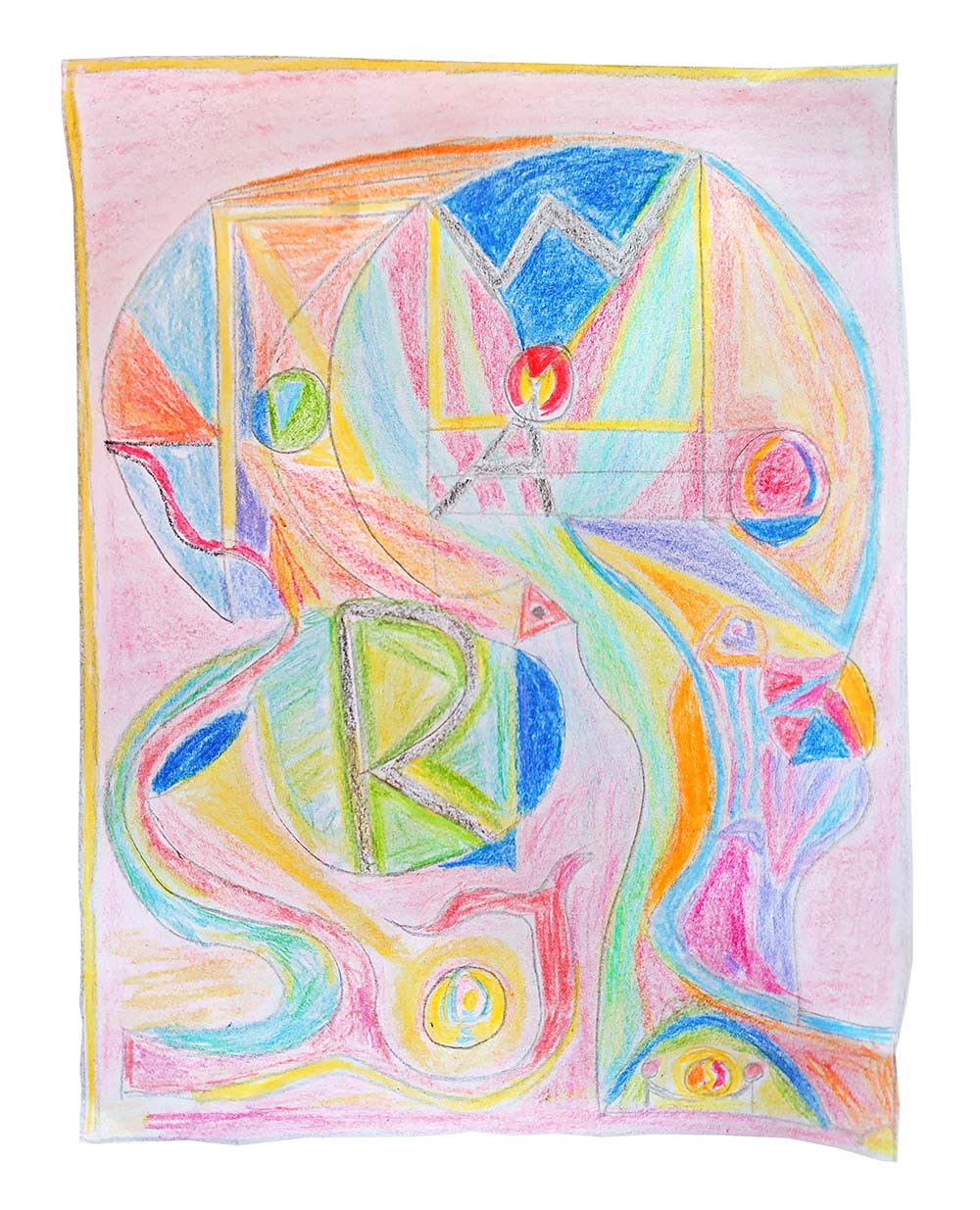 Leonidas Panourgias, "Distomo".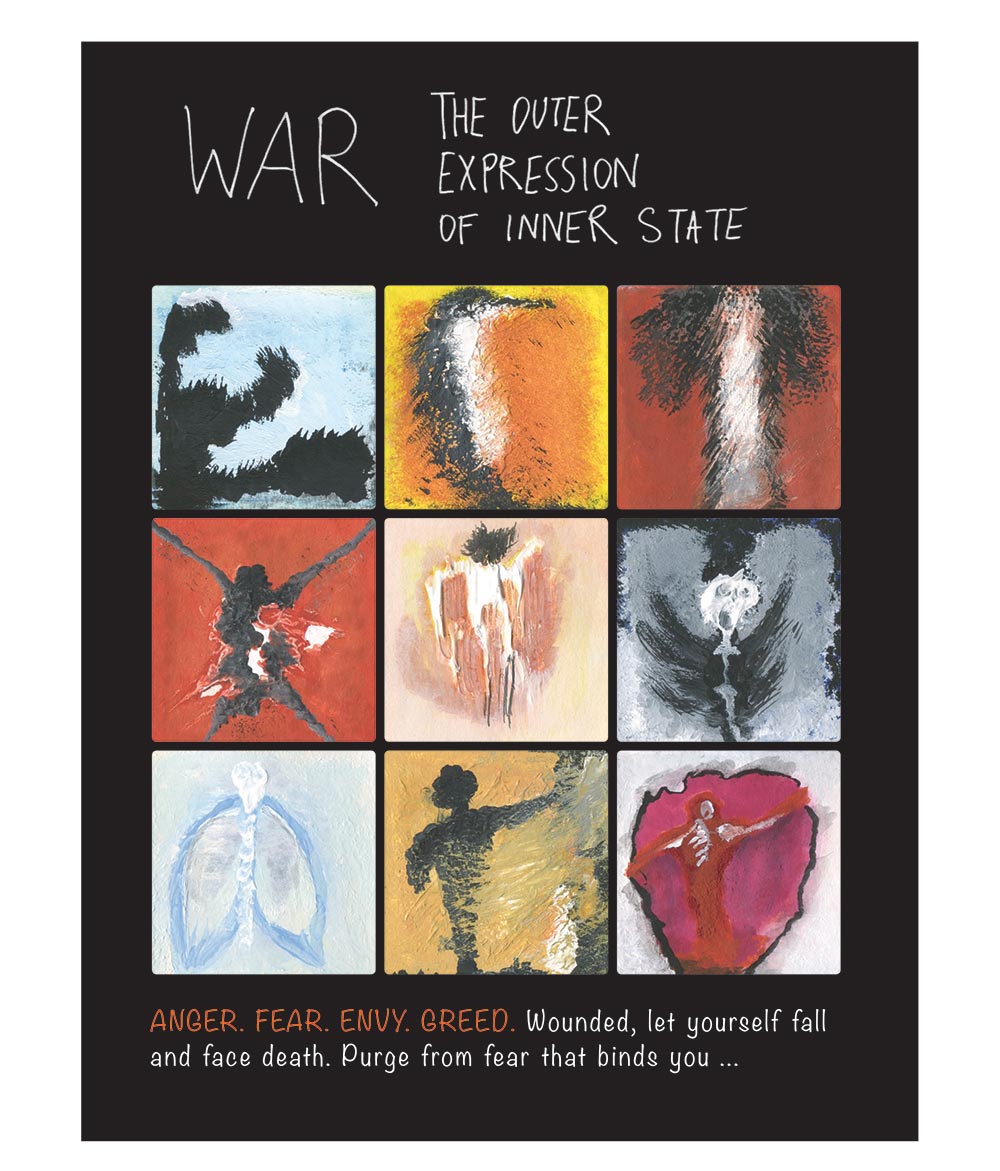 Nicole Maunz, "War - The Outer Expression Of Inner State".